Media Centre ::
Articles ::
Crime without punishment: Canada's investment fraud problem
Jeff Gray and Janet McFarland
The Globe and Mail
Published Saturday, Aug. 24 2013, 8:00 AM EDT
Last updated Saturday, Aug. 24 2013, 4:53 PM ED
Norman Hawe, 78, and his wife, Georgette, 84, have spent their retirement volunteering with the Salvation Army, travelling the world to feed the poor and build homes and churches. Mr. Hawe, a carpenter who also worked on the blast furnaces in Hamilton's steel mills, specializes in constructing giant wooden crosses.
An engaging story teller with a booming laugh, he becomes more soft spoken when he recounts the events that wiped out his and Georgette's retirement savings. In 2007, Mr. Hawe learned that he had sunk $450,000 in what turned out to be an illegal scheme in which investors were told their money was placed in a portfolio of mortgages. The funds were actually diverted for other uses, a financial trap that forced the couple to sell their house.
"I started working when I was 21 years old," Mr. Hawe says. "I did a job for this guy from Hamilton here, and he owed me $400. And he wouldn't pay me. ... So, you know what I did? I went up and I stuck a knife in his four tires. And this, I lost $450,000, and I haven't done anything."
The Hawes aren't alone. A 2012 survey conducted by the British Columbia Securities Commission found that 17 per cent of Canadians over 50 believe they have already been the victim of an investment fraud at some time in their lives, a number that jumps to 29 per cent among people who say they are active investors. Given the regulatory and legal resources available to victims of fraud, few of these individuals will get help. For years, victims and investor advocates have complained that smaller securities fraud cases – those that don't get national media attention – rarely lead to criminal charges and jail sentences. Laws on parole and sentencing for white-collar criminals have been tightened in recent years, but that hasn't brought more scam architects before the court.
The Hawes' case involved more than 150 other investors who put over $8-million into a now-bankrupt outfit called Golden Gate Funds. The business was run by a Toronto-area businessman named Ernest Anderson, and the case was heard before an OSC tribunal, which cannot impose jail time.
The result was a 2009 settlement in which Mr. Anderson acknowledged using investor funds not to invest in mortgages, as he told investors, but to cover operating costs and make payments to previous investors. As part of the settlement, the OSC demanded $4.7-million in monetary penalties that, as of June 30, have still not been paid, which is typical in such cases. Mr. Anderson, who hasn't been charged with any crime in connection with the case, could not be reached for comment.
The story echoes one that many fraud victims recount: Those who bilk investors in Canada often suffer little more than a slap on the wrist. And police, victims say, are often unwilling to investigate allegations of complex financial crimes, especially when cases involve smaller financial frauds that don't attract media attention.
But, more help for victims like the Hawes might be on the way. In an indication that authorities are paying more attention to smaller-scale fraud, the OSC announced that it has set up a new squad designed to take more fraud cases to court and put more people behind bars for crimes that have been falling through the cracks. Police forces, including the Toronto police department, have also been responding to complaints with new resources to investigate securities frauds.
A centralized fraud agency?
A big part of the problem, critics say, is the disjointed way fraud is investigated in Canada. The RCMP, provincial police forces in Ontario and Quebec, and municipal police forces across the country all investigate fraud. So do the country's 13 provincial and territorial securities commissions.
With so many agencies and overlapping mandates, it's no surprise that lower-profile cases slip through the cracks, says Ermanno Pascutto, executive director of the Canadian Foundation for Advancement of Investor Rights (FAIR Canada), a shareholder advocacy organization.
He says victims are often bounced from agency to agency, trying to find someone with the time and expertise to investigate.
"And ultimately no one does anything," he says.
Police forces sometimes lack the required expertise to handle complex frauds, he says. Also, victims and regulators don't have an easy way to find out if the same fraud is already under investigation in another jurisdiction.
FAIR has called for a central fraud clearing agency. But Mr. Pascutto, a former executive director of the OSC, argues that Canada needs a centralized fraud agency separate from the RCMP, which has been stung by recent high-profile failures such as its Nortel fraud probe, where three former top executives were found not guilty of fraud after a lengthy investigation and trial. Mr. Pascutto says a new national squad should be staffed with lawyers and forensic accountants as well as investigators with police backgrounds, and he argues it should both investigate and prosecute financial crimes.
Attempts to centralize supervision over the financial industry haven't been easy. The federal government has tried for years to win provincial backing for a national securities regulator, and has faced strong opposition from some provinces to giving up control over the sector.
Still, Mr. Pascutto praises the OSC's new fraud squad as a "baby step" that should see more of the smaller $5-million to $10-million investment frauds prosecuted.
The OSC announced in June that it was setting up a new 20-person investigative unit that will work with police forces to investigate these smaller fraud cases and take them to court.
"We're looking at boiler rooms, small Ponzi schemes, that sort of thing," OSC enforcement director Tom Atkinson says. "We feel there have been a number of Ontario investors who have been harmed very badly, and there's not a lot of focus on it."
Bringing offenders to court, rather than to the OSC tribunal, can lead to full-blown charges under the Criminal Code, which can deliver sentences of up to 14 years for those behind fraudulent investment vehicles.
'You should have known better'
Janet Watson, a victim in an alleged fraud exposed by the $130-million collapse of the Mount Real Corp. group of companies in 2005, says the RCMP refused a request to investigate the case that came from the government-appointed administrator overseeing the windup of the group. The RCMP said it did not have the resources to tackle the complex case. However, Quebec's securities regulator – the Autorité des marchés financiers – took it, announcing charges against Mount Real founder Lino Matteo in 2008. Proceedings are under way in Montreal.
Ms. Watson, who now leads a victim's rights group, says the legal system's attitude toward fraud victims, who are often blamed for their own losses, needs to change. A national fund set up to help restitution would be a start, she argues.
"People look at us and say, 'You're not too smart. You should have known better,'" she says. "But in our case, we did everything by the book."
Mount Real investors did not fall for a boiler-room pitch. They bought securities of a public company listed on the Toronto Stock Exchange through their long-time financial advisers, many of whom worked for Forum Securities Inc., which ultimately proved to be one of 120 companies connected to Mount Real. Many thought they had bought a diversified basket of investments, only to learn later that their holdings were all connected to Mount Real. Some lost their life savings and have been forced to return to work in their retirement years.
"The psychological impact is horrendous," Ms. Watson says. "We had one suicide that we know of, which is probably attributable to it. We've had marriage breakups. We've had health issues caused by stress."
Shunning commercial crime cases
Even if the police do manage to tackle more fraud cases, Crown prosecutors need to make the issue a higher priority, observers say, in order to put more fraudsters in jail.
In 2010, Crown prosecutors in Ontario simply dropped charges against Tzvi Erez, who was accused of running a $27-million fraud that targeted members of the Jewish community, saying there weren't resources available to take such a complex case to trial and there were more pressing violent crimes to investigate. After the story went public, they filed new charges in the case.
Lou Brzezinski, a lawyer for one of the victims who blew the whistle on the dropping of those charges, says he understands how badly Crown attorneys can be out-resourced by high-priced, white-collar defence lawyers. But he sums up the current situation bluntly: "The more complicated your crime is, the less likely you'll be convicted."
Part of the problem is the culture of the country's Crown prosecutors, says Toronto lawyer Douglas Hunt, a former Ontario assistant deputy attorney-general who once oversaw the province's criminal law division. He says many Crown attorneys, operating with scarce resources, prefer stabbings or shootings to complex white-collar crime cases.
"If you talk to prosecutors, most of them would say they would love to do a murder case," Mr. Hunt says. "Well, those may be regarded as sexy and certainly some are challenging, but the challenging cases are the commercial crime cases."
'There's no use crying over it'
Detective Gail Regan of the Toronto police financial crimes unit says her department has put new muscle into tracking down fraudsters in recent years, citing a handful of high-profile cases against alleged Toronto-area Ponzi schemers. The unit recently changed its name to "financial crimes unit" from "fraud squad," to reflect a broadening mandate meant to include larger and more complex crimes.
Det. Regan says her fellow officers are now organized into small teams of investigators in order to handle more complex allegations, and they work with designated Crown attorneys specializing in fraud. The challenge, she says, unlike with conventional policing, is sifting through all of the paper, a task for which they bring in external forensic accountants.
Forensic accountant Greg Draper of MNP LLP, a former senior RCMP fraud investigator, says fraud cases can be hard for police because it isn't always clear whether someone is a victim of a fraud or a reckless investor. Police resist launching highly complex investigations unless there are compelling details up front that point to criminal charges, he says.
"When things are everybody's responsibility, sometimes they become nobody's responsibility," he says. "They're at the mercy of who happens to pick up the phone at a given agency when they call."
Fraud victims, police say, are also often reluctant to come forward. Some refuse to believe they have been swindled, and others are so embarrassed they can't bring themselves to tell a spouse, let alone a police officer.
In their rent-geared-to-income apartment in Hamilton, the Hawes are preparing to head down to Florida, where they still have a mobile home and where they volunteer for the Salvation Army. Mrs. Hawe serves meals to the homeless and Mr. Hawe does odd jobs, putting his carpentry skills to use. They say that after losing $450,000, they will never invest any of what money they have left in anything but a bank account.
"There's no use crying over it," Mrs. Hawe says. "And if I do, I just make myself sick. So as long as we have enough to live and be comfortable and help other people when we can, I am satisfied."
---
A RESPONSE FROM LAWYER MR. NORM GROOT: MEMBER OF THE ACFI BOARD OF DIRECTORS
---
Fraud Victim or Reckless Investor? - Our Response to Blaming the Victim
Norman Groot, LLB, CFE, CFI
Investigation Counsel PC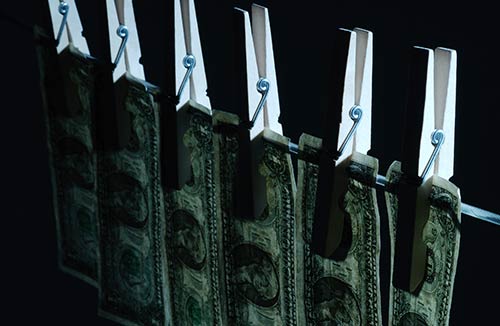 On August 24, 2013, the Globe and Mail published an article entitled: Crime Without Punishment: Canada's Investment Fraud Problem by Jeff Gray & Janet McFarland. (Above). In the article, forensic accountant Greg Draper of MNP LLP, a former RCMP investigator, is quoted as stating that often "fraud cases can be hard for police because it is not always clear whether someone is a victim of a fraud or a reckless investor … When things are everybody's responsibility, sometimes they become nobody's responsibility." The article goes on to say that often fraud victims are reluctant to come forward because they are so embarrassed they can't bring themselves to tell others or report it to police.
It has been our experience that contributory negligence (blaming the victim) is an allegation often made by a fraudster and his lawyers to deter fraud victims from bringing their case forward. As referred to above, a fraud victim's contributory negligence, or reckless investing, is also a reason why the police and the Crown are reluctant to prosecute cases criminally. This issue of whether someone is a fraud victim or a reckless investor underscores the reason why consulting with civil fraud recovery counsel before reporting concerns to police should be the first recourse for victims of fraud who are embarrassed by what happened and are reluctant to come forward.
Fraud victims should be aware that the issue of their alleged contributory negligence has been addressed by the courts. In the case of Boma Manufacturing Ltd. v. Canadian Imperial Bank of Commerce, 1996 CarswellBC 2314, [1996] 3 S.C.R. 727 (S.C.C.), at para. 31, the Supreme Court of Canada held that, with respect to torts of strict liability, such as conversion (theft), the claim itself "militates against the defence of contributory negligence". In fact, "the notion of strict liability involved in an action for conversion is prima facie antithetical to the concept of contributory negligence." To state it more plainly, a fraud victim's lack of due diligence or reckless investing is not a defence available to some who made intentional fraudulent misrepresentations to obtain a fraud victim's money. Just like leaving one's house unlocked is not an invitation to a burglar to enter a home owner's property and steal, a fraud victim's lack of due diligence is not a defence to a fraudster who steals by lies. See also Siegel ats Hibbert, 2012 ONSC 2767.
The Globe and Mail article mentioned above also addresses other concerns commonly raised by fraud victims, such as that "those who bilk investors often suffer little more than a slap on the wrist, and that the police are often unwilling to investigate allegations of complex financial crimes, especially in cases of smaller financial frauds that don't attract media attention". Indeed, professional commentators such as Ermannao Pascutto, a former executive director of the Ontario Securities Commission (OSC), echoes that police forces sometimes lack the required expertise to handle complex frauds. Further, Douglas Hunt, a former Ontario Assistant Deputy Attorney General, suggests that part of the problem is the culture in the Crown prosecutor's office in that Crown Attorneys often prioritize prosecutions of violent or sex crimes with their scarce resources before tackling complex white collar crime cases where the victims are not as sympathetic.
To address the lack of prosecution against those involved in smaller investment frauds (less than $10M), Mr. Pascutto, who now is the executive director for the Canadian Foundation for Advancement of Investor Rights (FAIR Canada http://faircanada.ca/)), a shareholder advocacy organization, suggest that Canada needs a "central fraud clearing agency" to investigate and prosecute financial crimes. Such calls to action have resulted in the OSC announcing, in June 2013, that it is setting up a new fraud squad of lawyers and investigators to deal with investment frauds in the $5M to $10M range and prosecute them criminally outside the traditional OSC regulatory regime.
Even with such positive developments, however, we recommend to fraud victims that they consult their own private counsel to have their case assessed before reporting their loss to the police or the OSC. Notwithstanding that contributory negligence is not a defence to a fraud allegation, fraud victims need to have their cases organized and investigated. Further, fraud victims should assess issues that could cause embarrassment before they report their loss to police. It is when the fraud victim is confident with their case that consideration should be given to turning it over to the public authorities for prosecution and to seek restitution.